6 Feb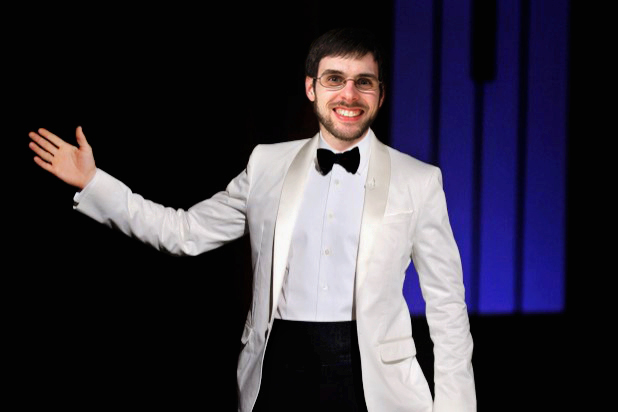 Cinematography
1917 – Roger Deakins
Costume Design
Once Upon a Time in Hollywood – Arianne Phillips
Film Editing
1917 – Lee Smith
Makeup
Midsommar
Original Score
Uncut Gems – Daniel Lopatin
Original Song
"The Next Right Thing" – Frozen II – Kristen Anderson-Lopez and Robert Lopez
Production Design
Once Upon a Time in Hollywood – Barbara Ling
Sound
The Lighthouse
Visual Effects
Ad Astra
Animated Film
Frozen II
Supporting Actor
Brad Pitt – Once Upon a Time in Hollywood
Supporting Actress
Florence Pugh – Little Women
Actor
Adam Sandler – Uncut Gems
Actress
Scarlett Johansson – Marriage Story
Ensemble Cast
Once Upon a Time in Hollywood
Adapted Screenplay
Little Women – Greta Gerwig
Original Screenplay
Marriage Story – Noah Baumbach
Director
Alex Lehmann – Paddleton
Top 10 Movies of 2019
10. The Irishman
9. Little Women
8. Knives Out
7. Parasite
6. 1917
5. The Lighthouse
4. Once Upon a Time in Hollywood
3. Uncut Gems
2. Marriage Story
1. Paddleton
"Why Paddleton?" you may be asking. Or you might even be wondering, "Who or what is a paddleton?" Paddleton is the name of a racquetball-style game that was made up for the film. But the movie Paddleton is the story of Andy (Ray Romano) and Michael (Mark Duplass), two neighbors whose connection has made them closer than friends and maybe even more than family. Michael learns he is dying of cancer and rather than spending his final days in a hospital bed connected to tubes, he wants to end it, "before it gets bad." Reluctantly, Andy agrees to help him and they go on a short road trip to buy the pills Michael has been prescribed.
Paddleton wins the Bob awards for Best Director and Best Picture because director Alex Lehmann and the film's two leads display incredible restraint with this material, especially considering that virtually all of the dialogue is improvised. Lehmann, Romano, and Duplass never force an emotion. Andy and Michael are not the kind of people who deliver well-thought out lengthy monologues on life and death. The closest thing we get to that is Andy's theoretical halftime speech- he has never coached football in his life- he has spent an indeterminate amount of time trying to perfect. When we hear it, it's perfectly in character as is every other moment in this quiet, funny (often very funny), sad film that ends up being incredibly moving by never trying to be moving. It's not a film that wants to make some statement about the idea of assisted suicide. It's just the story of two people who we come to care about and love in the span of 90 minutes and everything they say and do is totally believable.
Quietly placed on Netflix last February, Paddleton is a truly wonderful movie both because of what it is and what it isn't. 2019 was stuffed with great movies but this has held up all year for me as the best.
And now the fun stuff…
Best Opening: Marriage Story
Best Opening Credits Sequence: Jojo Rabbit
Most Entertaining Movie: Once Upon a Time in Hollywood
Funniest Movie: Knives Out
Bill Murray Award for Funniest Performance: Samara Weaving – Ready or Not
Funniest Quote: Benoit Blanc (Daniel Craig) describing a will reading – "You'd think it'd be like a game show, but think of a community theater production of a tax return." – Knives Out
Funniest Scene: Ducky and Bunny concoct the perfect plan – Toy Story 4
Best Fight Scene: Cliff Booth (Brad Pitt) annihilates the Manson family – Once Upon a Time in Hollywood
Withnail & I Award for Best Friendship: Ray Romano and Mark Duplass – Paddleton
Tron Award for Movie That Makes You Feel Like You're 10 Years Old: Shazam!
Asta from The Thin Man Award for Best Dog (tie): Brandy – Once Upon a Time in Hollywood; Togo – Togo; all of the John Wick 3 doggies. Good boys and girls, all!
Best Cameo: J.K. Simmons – Spider-Man: Far From Home
Best Family Film: Frozen II
Best Villain: The Le Domas family – Ready or Not
Best Vocal Performance: Keanu Reeves – Toy Story 4
Best Movie in a Pre-Existing Franchise and Best Comic Book Movie: Avengers: Endgame
Best Action Sequence: John Wick: Chapter 3 – Parabellum – Umm…everything, really
Best Car Chase: Knives Out ("That…was the dumbest car chase of all time.")
Most Thrilling Moment: Captain America is worthy – Avengers: Endgame
Most Emotionally Powerful Moment: Saying goodbye – Paddleton
Paddy Chayefsky Award for Best Monologue: (tie) Willem Dafoe's "Hark Triton, hark!" scene – The Lighthouse; the halftime speech – Paddleton
Fake movies within movies I wish were real: Death Punch from Paddleton; The 14 Fists of McCluskey and Operazione Dyn-o-mite from Once Upon a Time in Hollywood
Hoosiers Award for Most Inspirational Movie: Dolemite is My Name
Breakout Performers and Filmmakers: Asher Angel and Jack Dylan Grazer – Shazam!; Kaityln Dever, Beanie Feldstein, and director Olivia Wilde – Booksmart; Florence Pugh – Midsommar and Little Women; writer-director Lulu Wang – The Farewell; writers Guy Busick and R. Christopher Murphy and directors Matt Bettinelli-Olson and Tyler Gillett – Ready or Not; Viveik Kalra – Blinded By the Light; Roman Griffin Davis and Archie Yates – Jojo Rabbit; Park So Dam and Choi Woo Shik – Parasite; Julia Fox – Uncut Gems; Eliza Scanlen – Little Women; Zack Gottsagen and writer-directors Tyler Nilson and Michael Schwartz – The Peanut Butter Falcon; George MacKay – 1917; Diesel La Torraca – Little Monsters
Most Overrated Movie: Joker – I couldn't care less about the political views people brought into watching this movie, one way or the other. To me it's just a film where writer-director Todd Phillips can't get out of his own way, feeling the need to explain the obvious as though we either won't get it otherwise, or that he's going to blow our minds. Joaquin Phoenix is great but the on the nose script lets him down and Phillips wants to just film him dancing every fifteen minutes or so. How this got Academy Award nominations for Adapted Screenplay, Director, and Picture boggles my mind. All for a film that's a ham-fisted homage to Martin Scorsese films made 40 years ago.
Movies such as A Beautiful Day in the Neighborhood, Ad Astra, Paddleton, and Frozen II all had much more thoughtful approaches to their examinations of characters dealing with mental health issues than this did. Ultimately, if we had to have a Joker origin movie (we didn't) I would have vastly preferred a Paul Verhoeven ultra-violent satire in the vein of RoboCop set in Gotham to this. I would indeed buy that for a dollar.
Most Underrated Movie: Paddleton
Worst Movie I Subjected Myself To: Stuber
Stray Observations: With 6 Underground, Michael Bay has become the Michael Bay version of the Edgar Wright version of Michael Bay, which is both weirder and more interesting than pure self-parody, which is all current Tim Burton is.
As demonstrated by Booksmart, many a movie would be greatly enhanced by Billie Lourd showing up every 15 minutes or so to do something weird.
Best Ending: Once Upon a Time in Hollywood