30 Oct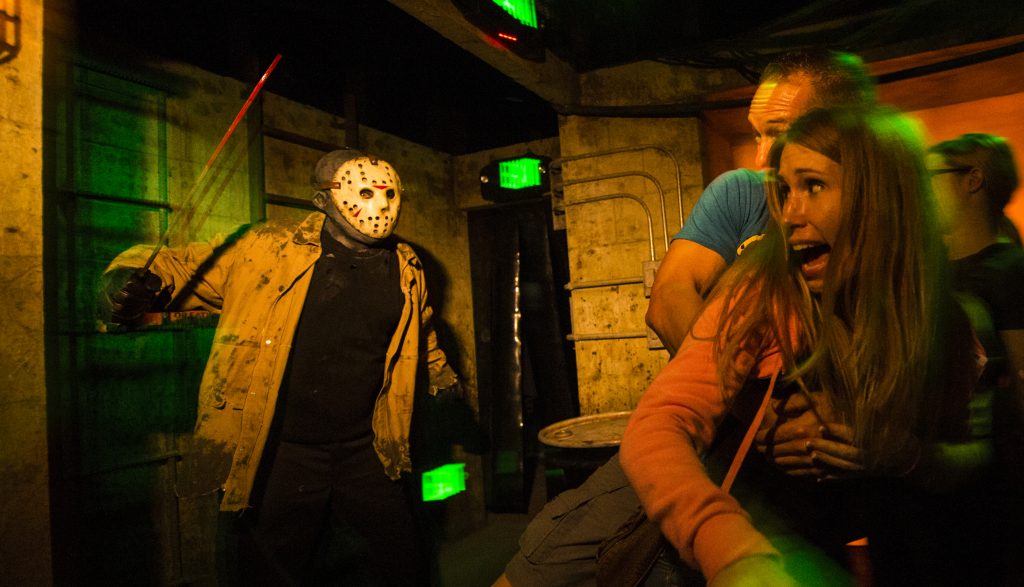 Put yourself in a dark hallway. You can't see much, you're feeling your way through. You come around a corner and in this part of the hall, there are doors on both sides. You're nervous something might come out of one of the doors, and for good reason, because suddenly Freddy Krueger jumps out from one door. His knife-hand swipes across the hall, barely missing you!
A hockey mask and machete lunge out from the other side. They belong to none other than Jason Voorhees, who towers over you. Things have gone from bad to worse, because these two maniacs are blocking the hallway, and in order to get past them, you have to turn sideways and slide between them, ducking under Freddy and Jason's weapons, as they try to slice you to pieces.
That's just one moment from the final act of the Freddy vs. Jason scare maze at this year's Halloween Horror Nights at Universal Studios Hollywood. If the above made you want to sleep with the lights on, you'll be in for a long night.