28 Feb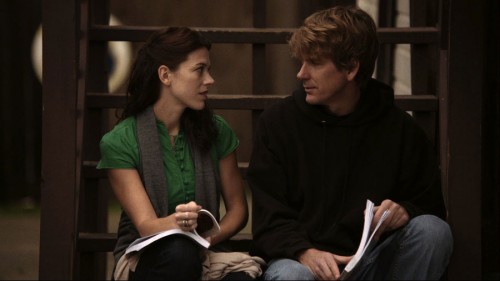 One of my biggest criticisms of the genre known as the "Christian film" is that the films too often feel reactionary. Rather than being created from a desire to tell a good story and tell it well, many films in the "Christian" genre are responding to a specific cultural condition with a specific message and an undeniable agenda.
The latest film to fall into this category is Old Fashioned, written and directed by Rik Swartzwelder, who also stars as the lead role opposite Elizabeth Roberts. The film centers around a couple whose romance is more akin to "courtship" than dating and was specifically marketed as the Evangelical response to 50 Shades of Grey. I should be upfront about the fact that I wasn't expecting much from it.
But the marketing campaign was probably a disservice to the film because what I saw offered me a few surprises, which not only endeared it to me as a positive entry in the "Christian film" genre, but also gave me some glimmers of hope for where that genre might be headed.