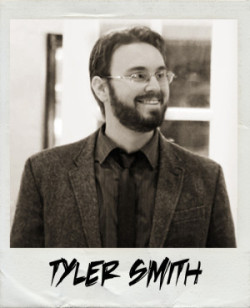 TYLER SMITH graduated from Columbia College Chicago with a degree in Film/Video. Since 2007, he has co-hosted the popular film theory podcast BATTLESHIP PRETENSION, discussing the various aspects of cinema.  He is an experienced production assistant, researcher, blogger, and script consultant.
He currently lives in North Hills with his wife, Jenny.
Tyler can be reached at tyler@morethanonelesson.com
Follow Tyler on Twitter @morelessons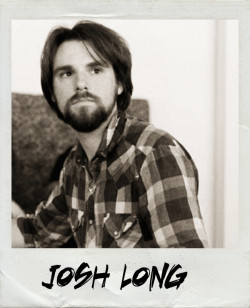 JOSH LONG is an actor and filmmaker from central North Carolina, currently living in Los Angeles. He studied theatre at Bryan College in Dayton, Tennessee, and attended the Los Angeles Film Studies Center in 2004. A true culture junkie, he invests most of his time in movies, music and literature. In the few spare moments, he enjoys Ultimate Frisbee and good Italian food.

E-mail Josh at josh@morethanonelesson.com
Follow Josh on Twitter @thejoshlong!