21 Feb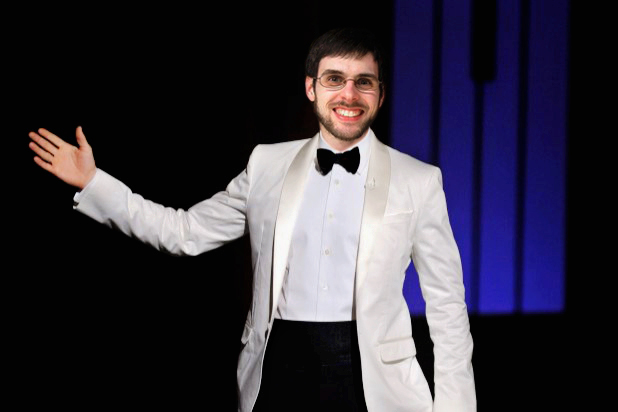 It's here. The biggest, most important movie awards ceremony on the planet that is named after a person whose name is a palindrome (Take THAT, Pip Awards!). There are no trophies, there is no red carpet, but there are gift certificates to Red Mill Burgers in Seattle at stake (recognized by GQ for having officially the Best Onion Rings in America). So please, allow me to save you three and a half hours that will ultimately lead up to an envelope kerfuffle. Here are the winners of the Bob Awards for the films of 2017. Enjoy!
Cinematography
(tie) Blade Runner 2049 – Roger Deakins
Dunkirk – Hoyte van Hoytema
Costume Design
Phantom Thread – Mark Bridges
Film Editing
Baby Driver – Paul Machliss, Jonathan Amos
Makeup
Darkest Hour
Original Score
Dunkirk – Hans Zimmer
Original Song
Killing Gunther – "Earthquake Love" (Artist Unknown)
Production Design
Blade Runner 2049 – Dennis Gassner, Paul Inglis, Alessandra Querzola
Sound
Dunkirk
Visual Effects
Blade Runner 2049
Animated Film
Coco
Supporting Actor
Sam Rockwell – Three Billboards Outside Ebbing, Missouri
Supporting Actress
Alison Janney – I, Tonya
Actor
Gary Oldman – Darkest Hour
Actress
Aubrey Plaza – Ingrid Goes West
Ensemble Cast
I, Tonya
Adapted Screenplay
Molly's Game – Aaron Sorkin
Original Screenplay
Lady Bird – Greta Gerwig
Director
Christopher Nolan – Dunkirk
Top 10 Films of 2017
10. Coco
9. Molly's Game
8. Get Out
7. Lucky
6. Lady Bird
5. Baby Driver
4. Phantom Thread
3. I, Tonya
2. Blade Runner 2049
Best Picture
Dunkirk
And now the fun stuff…
Best Opening and Car Chase – Baby Driver
Best Opening Credits Sequence – Guardians of the Galaxy: Vol. 2
Most Entertaining Movie – Baby Driver
Funniest Movie – Thor: Ragnarok
Bill Murray Award for Funniest Performance – John C. Reilly – Kong: Skull Island
Favorite Quote – "I'm Mary Poppins, y'all!" – Guardians of the Galaxy: Vol. 2
Nick and Norah Charles Award for Best Couple – Kumail Nanjiani and Zoe Kazan – The Big Sick
Withnail & I Award for Best Friendship – Saoirse Ronan and Beanie Feldstein – Lady Bird
Best Family Film – Coco
Best Villain – Michael Keaton – Spider-Man: Homecoming
Best Movie in a Pre-Existing Franchise – Blade Runner 2049
Best Comic Book Movie – Logan
Best Action Sequence – John Wick: Chapter 2 – All of them
Best Cameo – Stan Lee – Thor: Ragnarok
Worst Major Release I Subjected Myself To – Alien: Covenant
Most Weirdly Specific Song Choice for Two Films to Use for Their Emotional Climaxes in 2017 – "Take Me Home, Country Roads" by John Denver – Logan Lucky and Kingsman: The Golden Circle
Fun with Titles – Last year saw the releases of Logan, Lucky, and Logan Lucky. Bonus fun: Lucky was co-written by Logan Sparks.
Most Emotionally Powerful Scenes – Wonder Woman – No Man's Land; Dunkirk – Kenneth Branagh's face when he sees the little ships; Coco – Miguel singing "Remember Me" to his grandma; Lucky – Lucky sings "Volver, Volver" at the party; Lady Bird – Calling home
Hidden Gem – Lucky
The Underrated – T2: Trainspotting; Ingrid Goes West; Killing Gunther; The Meyerowitz Stories; The Babysitter
Breakout Performers – Daniel Kaluuya and Lil Rel Howery – Get Out; Dafne Keen – Logan; Ansel Elgort and C.J. Jones – Baby Driver; Ana de Armas – Blade Runner 2049; Samara Weaving – The Babysitter; Paul Walter Hauser – I, Tonya; Timothee Chalamet – Call Me By Your Name and Lady Bird
Best Ending – Lucky (We miss you, Harry Dean Stanton)