20 Nov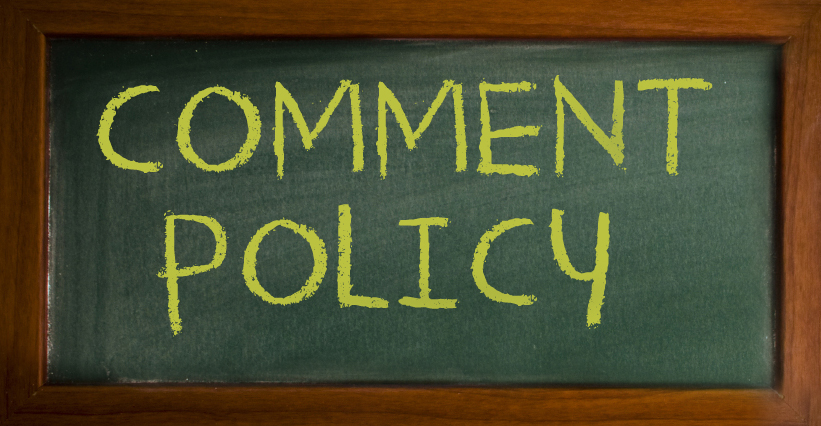 We at More Than One Lesson are committed to creating a safe and encouraging place on-line to discuss issues of faith and art.  There are plenty of other sites on the internet that seem to want to promote controversy and divisiveness.  We have no such goal.  While we wish to maintain a policy on the website that encourages real conversation, we recognize that it is possible for people to abuse this policy and use the comments section of a given blog post to promote their own agenda, stir up controversy for its own sake, or insult others.
And so we reserve the right to delete any comments that we feel are written with a combative spirit and are not meant to be constructive.  This does not mean that we will immediately delete comments that are critical of More Than One Lesson and its views; simply that we will try as objectively as possible to assess a person's motivation in posting a given comment.  If it is a negative criticism, but written in a spirit of constructiveness, we will leave it up.
We would also ask that those posting comments try to keep them as pithy as possible.  We understand that, given the nature of the show and its goals, people can respond with very strong opinions and will often have a lot to say.  However, the comment section is not meant to be a back way into writing a rebuttal blog post.  We ask that you try to keep your comments to 400 words or less.
If we feel that people- Christian or otherwise- are abusing the comments section, we reserve the right to delete their comment.  If we do choose to delete a comment, we will do our best to e-mail the commenter with an explanation of why; we feel that this is only fair, since we certainly don't want to alienate those that have a legitimate complaint or concern with the site.
As stated, we know that opinions about both art and faith can be very personal, so we understand a certain level of passion in the comments and we want to be accommodating to that.  However, we also want to be sensitive to those that are searching for a more civil discussion on-line and desire to explore these deeply personal elements without fear of demagoguery or abuse.
If you have any questions, or would like to report a concern, you can e-mail Tyler at tyler@morethanonelesson.com.
Thanks for your continued support.