19 Nov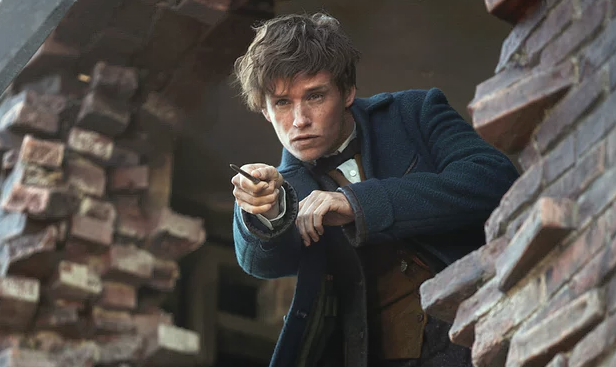 It's difficult not to be wary of films detailing the backstories of our favorite movies. Between the disastrous Star Wars prequel trilogy and the decision to turn the relatively short novel The Hobbit into three bloated films adding up to the length of a full day's work, there was reason to be concerned about Fantastic Beasts and Where to Find Them. If it hadn't been for the fact that Harry Potter novelist J.K. Rowling was writing the screenplay herself, it would have been hard to see it as much more than a desperate cash grab by Warner Bros. Especially when it was recently announced that there would be five films in this new series set in the Potterverse, decades before Harry was even born. It turns out that Rowling was all the reason fans needed to feel confident because this first film in the series is a complete joy to watch.
Fantastic Beasts puts us in 1926 New York, where Newt Scamander (Eddie Redmayne) has just arrived from England's Ministry of Magic with a suitcase full of magical creatures whom he cares for and understands like no one else. Newt is a kind hearted man but he has some issues keeping the beasts inside of his suitcase. This leads to a very funny early sequence involving him chasing down a furry creature with a love of precious metals called a Niffler. Along the way, Newt meets a "No-Maj" (the American term for "muggle" or non-magical person) named Jacob (Dan Fogler, Fanboys) before finally catching the Niffler and being arrested by Tina Goldstein (Katherine Waterston, Inherent Vice) of the Magical Congress of the United States. Newt finds that magical America is on edge at this time, with a woman named Mary Lou Barebone (Samantha Morton, Minority Report) warning the non-magical world about the dangers of real life wizards and witches. A suitcase mix-up with Jacob doesn't help matters, putting the story in motion.
Written by Rowling and directed by David Yates (helmer of the last four films of the Potter series), Fantastic Beasts and Where to Find Them doesn't rely on audience goodwill for the franchise but tells a story that stands perfectly well on its own. There are no forced nods to future events and when there is a reference made, it's for a reason. Even those who've never read or watched anything Potter could watch this and enjoy it.
What makes the prospect of four future films in the series so exciting is the core cast. Redmayne makes Newt more than just likable, bringing an endearing decency to the character that makes this fellow Hufflepuff (yes, I've taken the official Pottermore quiz) very proud. Fogler meanwhile, is wonderful as Jacob, who is easily the most prominent non-magical character in the history of the series to this point, other than the Dursleys (though Jacob is infinitely more kind). More than just a sidekick or comic relief, he really is essential to making the movie work. He's the film's heart and a great way in for audience members unfamiliar with the world. His scenes with Tina's sister Queenie (Alison Sudol, TV's Dig) are some of the best in the film. Sudol shines the moment she appears on screen and she and Fogler have incredible chemistry. For once, the "attractive woman-schlubby guy" romantic subplot actually works in a movie. Thanks to Rowling's writing and the performances, we buy something that's almost never believable.
This is a terrific movie that put a big smile on my face throughout. There's so much imagination and detail put into the beasts and the story clicks on its own merits while setting up the future installments very nicely. Also, I'd be remiss if I didn't mention the score by James Newton Howard. It's such a breath of fresh air to hear music that is memorable and has personality in this era of Marvel and others forcing composers to churn out one forgettable musical score after another.
This is a great movie to start off the holiday film season and I highly recommend it, though a couple of scenes will likely be too intense for younger children. It is rated PG-13 for some fantasy violence so just keep that in mind if you want to take your kids.