11 Sep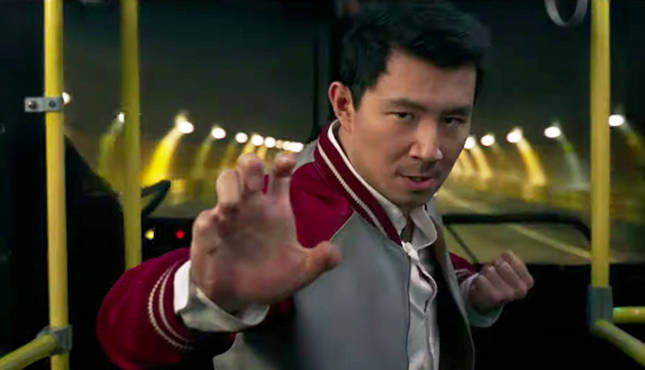 2021 hasn't been the busiest year in the world of film or television, with many releases and productions still being delayed, but Marvel Studios has already churned out more in a calendar year than ever before. Four TV shows on Disney Plus along with two films already released and two more movies to come before year's end. This MCU avalanche has kicked off the franchise's Phase Four as Marvel charts a new course after its decade in the making payoff of Avengers: Endgame. 
To this point, Phase Four has certainly been the most divisive amongst long-time fans of the Marvel Cinematic Universe. Some have absolutely loved the direction WandaVision, Falcon and the Winter Soldier, and Loki have gone in while others feel that it's sent the series off the rails. For my part, while I have admired the ambition of these shows and have certainly enjoyed aspects of all three, the end result of them has ended up as a mixed bag for me. On the film side, the long-delayed Black Widow delivered some worthwhile character interaction (Scarlett Johansson and Florence Pugh play off of each other wonderfully) but it's also a deeply flawed story that's told a few years too late. Additionally, it suffers from the same problem even many of the better MCU entries have had. The overreliance on effects-heavy action makes what should be an exciting climax feel numbing instead. The currently running fourth series on Disney Plus is the animated What If…?, which like its live-action predecessors, has had mixed results (though the T'Challa as Star-Lord episode is pretty fantastic).
This brings us to Shang-Chi and the Legend of the Ten Rings. A prologue that goes back thousands of years introduces us to Xu Wenwu (Tony Leung) and how he comes to possess ten powerful mystical rings which grant him immortality. In the mid-1990s, Wenwu meets the love of his life, Ta Lo. Together they have two children, their son Shang-Chi and younger daughter, Xialing. Tragically, Ta Lo is murdered by Wenwu's enemies which leads Wenwu to train his children to become martial arts masters who will someday avenge Ta Lo's death.
The film then moves ahead to a post-Endgame world, where Shang-Chi (Simu Liu) lives a quiet life in San Francisco under the name Shaun. He and his friend Katy (Awkwafina) work as valets all day and spend their nights having dinner with friends and doing karaoke. Their family and friends disapprove of their lack of direction. Things change quickly however as they are attacked on a bus by assassins from Shang-Chi's home. Unaware of her friend's past, Katy is angry but has no hesitation about joining Shang-Chi when he realizes he needs to go to Macau to find his sister.
Directed by Destin Daniel Cretton (Short Term 12), Shang-Chi and the Legend of the Ten Rings is in some ways a refreshing change of pace for Marvel. While its Phase Four TV shows have taken different directions tonally and are setting up the franchise's future, they are also heavily steeped in what came before. It would be hard to imagine being able to watch any of them (or Black Widow) without having seen most if not all of the MCU to date. Shang-Chi on the other hand, while featuring a couple of familiar characters and a reference here and there, stands pretty well on its own. While much of the appeal of the MCU is how connected everything is, it's good that they'll still occasionally make something that a viewer could enjoy at least somewhat independently from it.
In other ways, Shang-Chi shares many similarities with previous Marvel films, both positive and negative. On the plus side, we have a strong, interesting, and likable lead in Shang-Chi. Liu carries the film nicely, displaying great charisma. He was relatively unknown prior to this, but a great career as a leading man should be ahead of him. Liu also has excellent chemistry with Awkwafina and they really sell that this has been a long friendship where they've been through a lot together. The most impressive work comes from Leung, who's had a remarkable career dating back nearly 40 years (which includes for my money the single best action movie of the '90s, Hard Boiled) but this may be his introduction to mainstream American audiences. Wenwu is a well-written and complex character and Leung makes the most of it. The majority of the humor lands as well thanks largely to Awkwafina and to another cast member which this film's marketing kept a secret so I won't spoil it.
On the negative side, Shang-Chi is yet another Marvel movie with a bloated, effects-heavy finale that is more numbing than exciting. There are some good character moments that breakthrough it but as often happens near the end of these films, I glaze over a bit the more packed the screen becomes with visual effects.
All in all, Shang-Chi and the Legend of the Ten Rings is entertaining while also introducing some new elements to the Marvel Cinematic Universe that should make things interesting going forward. For others like me who've found the early stages of Phase Four to be wildly uneven, this seems to bring it a sense of stability at last, while also being able to work for audiences who haven't watched everything that has come before it.