2 May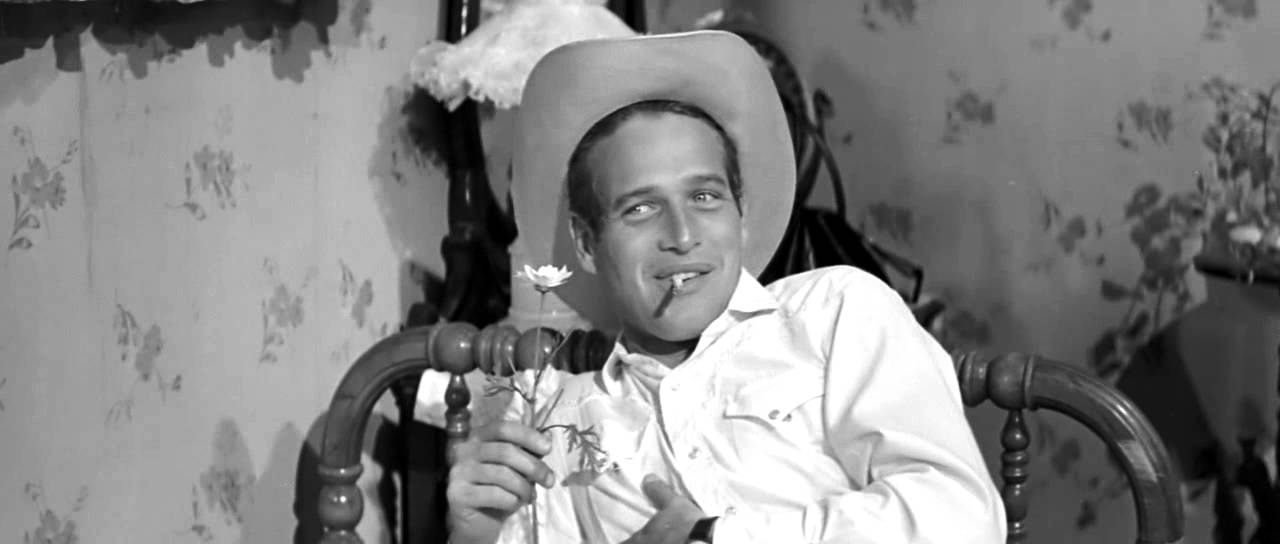 Citizen Kane. Casablanca. Lawrence of Arabia. Dr. Strangelove. Films considered by virtually all movie buffs to be amongst the greatest ever made. Classics. But there are so many wonderful movies that for one reason or another have fallen through the cracks and don't get the recognition they truly deserve. In this series I will be writing about and hopefully encouraging people to discover the classics that they've been missing. Movies like Real Life, Bad Day at Black Rock, and L.A. Story just to name a few. I'll be looking at the film, the era in which it was released, and other popular movies released in that era. For my third entry in this series I will be writing about 1963's Hud, directed by Martin Ritt.
…
Through its opening shots, Hud conveys the stark, dying West that its characters inhabit. While the film was set in the present (1963), it is the story of people either hanging onto, kicking against, or simply existing in a corner of the world that has been left behind by the rest of it. While Hud Bannon (Paul Newman) is the movie's titular character, Martin Ritt's film is really concerned with the heart and mind of Hud's 17-year old nephew, Lonnie (Brandon De Wilde) and what path he will ultimately choose.
Hud and Lonnie are cheap labor for Hud's father, Homer (Melvyn Douglas) on his Texas cattle ranch. When Hud isn't working, he's drinking, fighting, and womanizing his way all over town, not the least bit concerned about who he hurts in the process. When he's at home he's making suggestive remarks to Homer's housekeeper, Alma (Patricia Neal), a woman who's charmed by Hud but not fooled by him. She's already survived a marriage with a similar kind of man.
The future of Homer's ranch is put in jeopardy by the death of a cow, which could be a sign of dreaded foot-and-mouth disease. The highly moral Homer rebukes Hud for his suggestion that they simply sell the rest of their herd up north before the state government can officially quarantine them or worse, order that they all be killed. Homer also expresses his disdain for Hud's belief that they should start drilling for oil and really just disdain for Hud in general.
The screenplay, written by husband and wife team Irving Ravetch and Harriet Frank, Jr., was adapted from Larry McMurtry's first novel, 1961's Horseman, Pass By. While the novel was narrated by Lonnie, it was the screenwriters who decided it would make for a more interesting film to make Hud the movie's central figure. The film still feels as though it is filtered through Lonnie's eyes, which highlights the struggle between Homer and Hud for Lonnie's soul. While Homer wants Lonnie to become a man of high character, Hud's interest in his nephew is intermittent at best. For Hud, Lonnie is just something else for him to antagonize his father about.
Prior to Hud's release in the summer of 1963, Paramount Pictures believed the movie would fail. It was too dark and its lead character too despicable. To their surprise, it went on to be successful with critics and earned $10 million at the box office in 1963 money (a little over $81 million today), on an approximately $2 million budget. However, at least some measure of the film's success with audiences was due to a misunderstanding of Hud as a character by younger viewers. "We thought [the] last thing people would do was accept Hud as a heroic character," according to Newman. "His amorality just went over [the audience's] head; all they saw was this western, heroic individual." Given that Hud's often reprehensible behavior and his relentlessly selfish nature never change, it's fascinating to note that cheering him on as an antihero was such a common reaction at that time. As Homer himself puts it in the film's most memorable scene, "Little by little, the look of the country changes because of the men we admire." Certainly the look of the country was about to change in ways someone like Homer couldn't have imagined.
Nominated for seven Academy Awards including Best Actor for Newman and Best Director for Ritt, Hud won three Oscars. Douglas took home the honor for Supporting Actor (he would win again in the same category for 1979's Being There) while Neal won Best Actress. Newman lost to Sidney Poitier for Lillies of the Field, while Ritt would lose to Tony Richardson for Tom Jones. While Hud is certainly a showcase for four exceptional performers to bring an outstanding script to life, what really cements the film's status as a true classic is the cinematography of James Wong Howe, winner of Hud's third Oscar. Shooting in black and white as the film industry was embracing color more and more, Howe's work makes an ensemble character study feel powerfully cinematic. The many wide shots in the 2.35:1 format accentuate not only how isolated these characters are from the rest of the world, but how much their way of life is being crushed under the weight of it.
1963 produced a lot of movies that are remembered today, across many different genres. How the West Was Won, The Great Escape, The Birds, Cleopatra, Charade, 8 ½, It's a Mad, Mad, Mad, Mad World, The Pink Panther, and the second (and for my money still best) James Bond film, From Russia with Love, just to name a few. For its part, Best Picture winner Tom Jones seems largely forgotten. As for Hud's place in all of that, it's a movie that still has its devotees but not at nearly the level of most of the other aforementioned movies and certainly not at the level of some of Newman's other '60s films, namely The Hustler, Cool Hand Luke, and Butch Cassidy and the Sundance Kid.
When I first thought of Classics Through the Cracks as a series I wanted to do, it was inspired probably more by Hud than any other individual movie. How it does not appear on virtually every list of the top 10 or 20 greatest movies ever made has baffled me for years. Like the previous year's Best Picture winner Lawrence of Arabia, I just see Hud as a perfectly realized film in every respect. The screenplay, the direction, each performance, and every other aspect of production including the aforementioned cinematography and the fittingly understated musical score by the legendary Elmer Bernstein are at the absolute highest level. It is truly soul-stirring and as emotionally satisfying as one could ask a movie to be. Regardless of era, films do not get much better than Hud.