7 Feb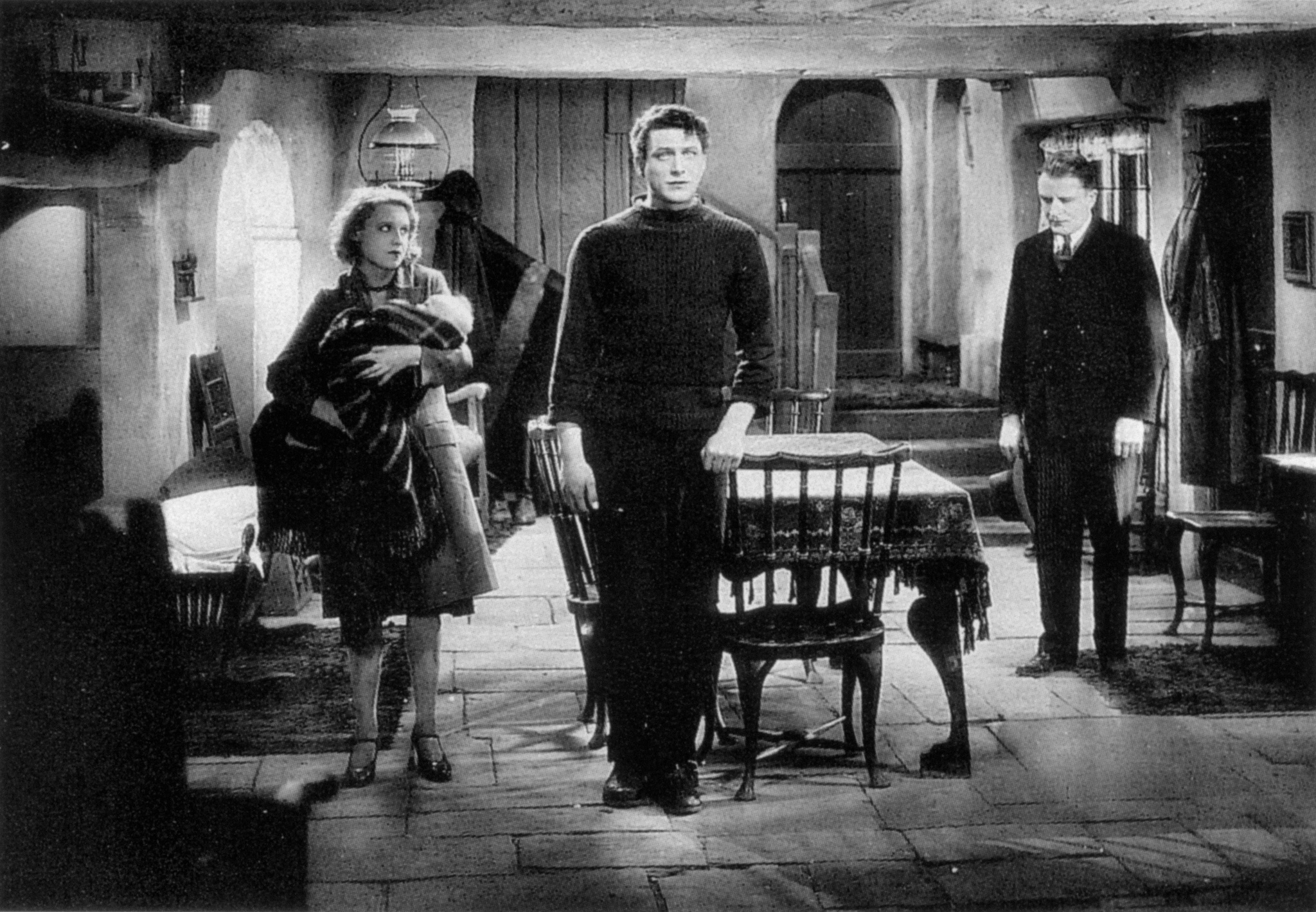 The last of Alfred Hitchcock's silent films is also arguably the best (although The Lodger remains the most significant). With strong, well-defined characters, a poignant and emotional narrative, and sturdy, focused direction, The Manxman is a solid entry in the filmmaker's early catalogue.
The plot involves a basic love triangle. Two lifelong friends, one a legal aristocrat and the other a lowly fisherman, fall in love with the same beautiful girl. She loves only one of them, but is pledged by her own impulsiveness to the other. What proceeds is a strikingly complex tale of deceit, heartbreak and betrayal.
Each character faces an internal division: the girl between her heart and her word; the man she loves between his love and his career; and the third player (the "Manxman" of the title) who has no idea what lies beneath the surface of the domestic bliss he enjoys. There are twists to the story, most of which a savvy viewer will successfully predict, but which nonetheless carry a gravity and poignancy bolstered by strong performances and Hitchcock's masterful direction.
The film is also thematically rich, surveying issues of class and morality as it follows the three people through their questionable choices. I found myself truly impressed as the story unfolded by how lost in it I became. It is captivating and, at times, quite powerful. It resounds as a culmination of so many previously explored themes in Hitchcock's work. Each of those earlier very flawed films (Downhill, Easy Virtue, Champagne) feel like rehearsals for the telling of this story.
Hitchcock would become known as a master of suspense, but it is a film like The Manxman which makes me wonder what might have happened if his niche were broader. It would have been fascinating to see him tackle more straight-forward domestic dramas as technology and his own craft evolved. He did not think very highly of this film himself and it is difficult to understand why. Perhaps he viewed it as little more than transitional. It certainly contains very few if any technical experiments or cinematic flourishes and there were burgeoning developments in the cinematic world that perhaps he was eager to try (namely the incorporation of sound).
But as a swan song to the master's silent film era, this is a solid and engaging entry. Silent films, even from a master like Alfred Hitchcock, may seem dull when compared to the later masterpieces he would give us. If a studious viewer wanted to select just one film from his silent era to represent all the rest, the most historically and vocationally significant one is still The Lodger, but my vote for the most moving and emotionally captivating story would be The Manxman.
Summary:
Accessibility – Available on several low-budget DVD collections
Themes – Societal Inequality, Romantic Entanglements
Category – Good, for the Curious