29 Mar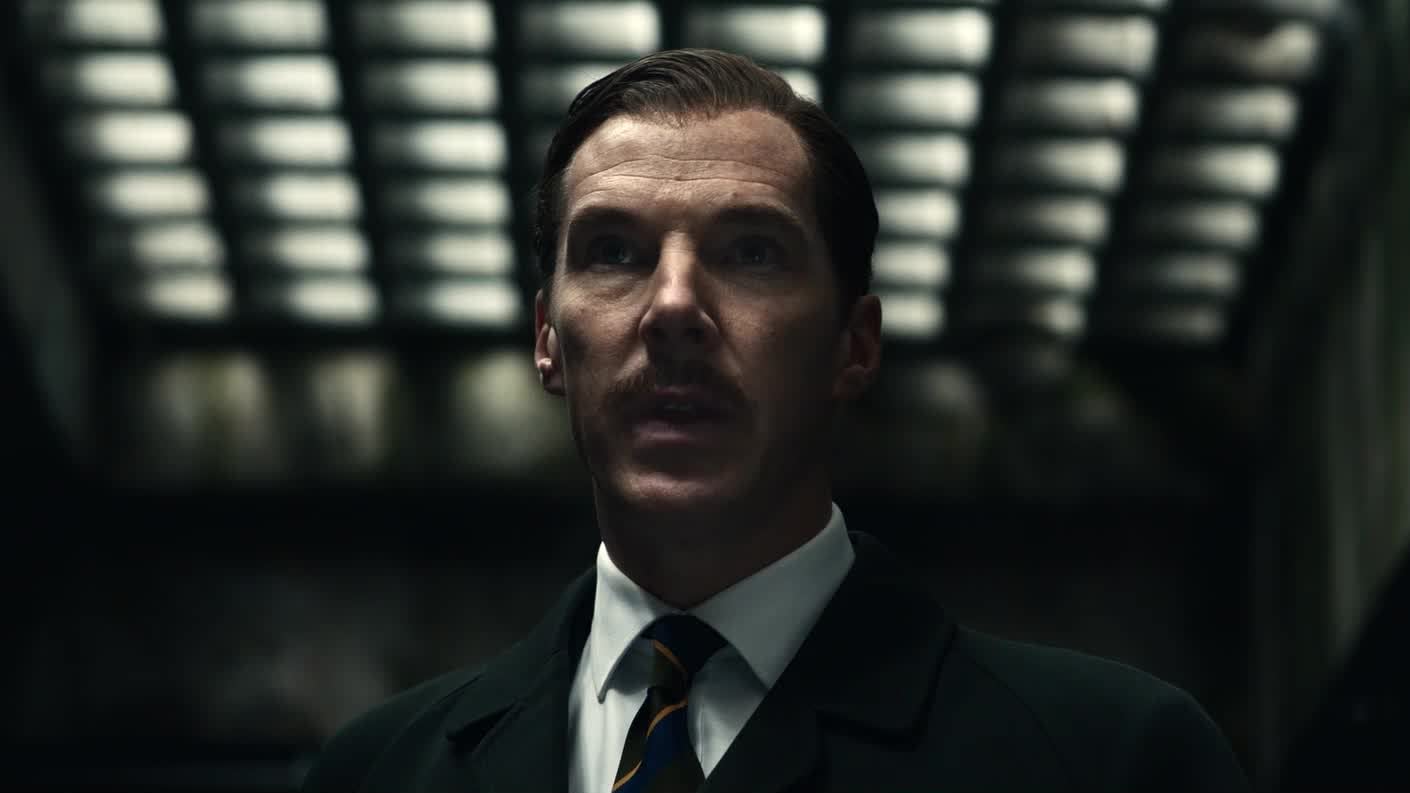 Since the 1950s, the Cold War spy film has become such a staple that it could really be classified as its own genre and it's been an incredibly popular one at that. Other than probably Sherlock Holmes, there may not be a more recognizable character name in the world than James Bond. In the wake of the wild success of the early Bond films of the '60s, spy movies of all kinds flooded cinemas. Serious fare such as excellent The Spy Who Came in From the Cold was accompanied by the goofy fun of the Flint movies starring James Coburn. The now-legendary Michael Caine had his own spy franchise at that time starring as British agent Harry Palmer in The Ipcress File, Funeral in Berlin, and Billion Dollar Brain. Some of Alfred Hitchcock's later films such as Torn Curtain and Topaz directly told Cold War espionage stories. 
Long after the Cold War's end, the Bond franchise has moved past its time period roots but films like the outstanding Tinker Tailor Soldier Spy and one of the best television series ever made, The Americans, have continued to look back at the secret world of that era. Of course, most of these films feature a spy as their central character. In this regard, The Courier sets itself apart as it's really the story of an ordinary salesman who finds himself recruited for a mission he never trained for. That ordinary salesman is, funnily enough, portrayed by a man who's best known for playing Sherlock Holmes.
In the fall of 1960, Greville Wynne (Benedict Cumberbatch) is an affable British traveling salesman providing for his wife and son. Well-liked by his clients for his ability to hold his alcohol, Greville has no qualms about doing business on the other side of the Iron Curtain. As he sees it, every country needs factories and those factories need machines. Much to his shock, Greville is approached by MI6 officer, Dickie Franks (Angus Wright) and CIA agent, Emily Donovan (Rachel Brosnahan) about doing something for them on a trip to the Soviet Union. KGB officer Oleg Penkovsky (Merab Ninidze) has crucial information to give to the West and they need to provide him with a contact whom the Soviets will not suspect. Reluctantly, Greville agrees to help but quickly he makes a very real connection with Oleg. A working relationship and real friendship develop as tensions rise between the American and Soviet governments.
Written by Tom O'Connor (The Hitman's Bodyguard) and directed by Dominic Cooke (On Chesil Beach), The Courier is reminiscent of Bridge of Spies in the sense that it is more of a human story than a spy thriller. Like Spielberg's 2015 film, there's a humanity and warmth that movies in this genre rarely have, simply because The Courier and Bridge are focused on people who haven't been forced to shut that out of their lives. Greville's not walking around Moscow thinking how cool it is to be living the life of a spy, he's worried about what lie he'll have to tell to his wife and if she'll think he's having an affair, which he has had in the past. He is also deeply concerned about his friend Oleg's safety in a way that trained agents would not allow themselves to be. The Courier is at its best when focused on Greville and Oleg's friendship and Cumberbatch and Ninidze have a real chemistry together that makes it feel true.
The rest of the cast does solid work, including Jessie Buckley (I'm Thinking of Ending Things) as Greville's wife, Sheila. Perplexed by Greville's added travel and his sudden enthusiasm for doing pushups, Sheila is understandably suspicious given his past indiscretion. His inability to tell her what he's really doing causes a strain that Cumberbatch and Buckley give depth to.
For viewers expecting or hoping for a complex plot full of twists and double-crosses, The Courier will not scratch that itch but it's not interested in genre tropes. Instead, it's a well-handled character study of an ordinary man who rose to the occasion when his country asked him to. The Courier also shows us the incredible toll it takes upon him, his family, and the friend he's made in the process. Ultimately, given what Wynne and Penkovsky accomplished during the Cuban Missile Crisis, it's a shame that their story is not more well known. While it may not reach the heights of Bridge or Tinker Tailor (ironically featuring Cumberbatch as an MI6 agent who's forced to make a choice that Greville never could), The Courier is a solid, well-made movie about two men who deserve to be remembered by history.