24 Sep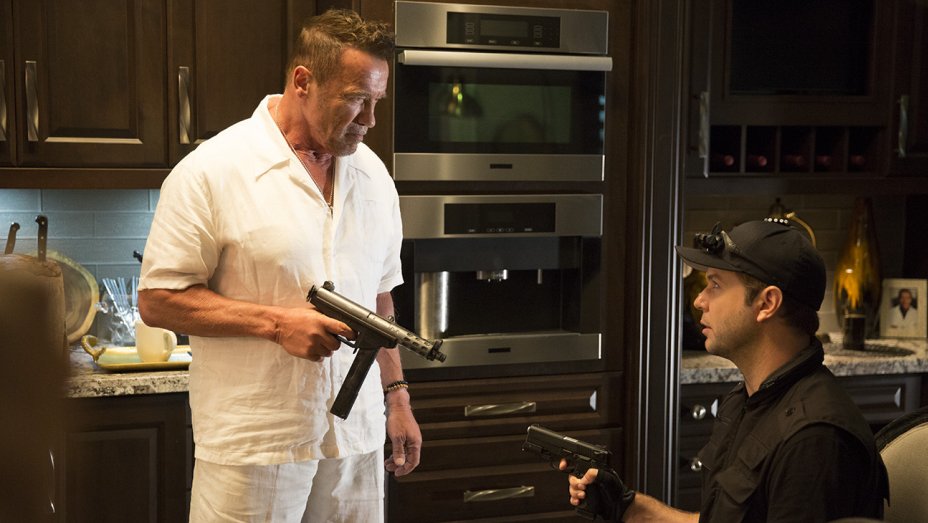 Two of the more popular comedy subgenres of the past couple of decades have been mockumentaries and dark comedies about hitmen. With Killing Gunther (now available on demand and coming to theaters on October 20), writer and first-time director Taran Killam (Saturday Night Live) is combining the two with fantastic results. It's a movie that wouldn't work nearly as well in the hands of many filmmakers who might have concocted a similar premise. However, Killam displays a great understanding of tone and pacing throughout and perhaps most importantly of all, knows how to carry the idea all the way through to the end. As a result, an idea that sounds like it would work better as a short than a feature makes for a very funny 93 minute film.
In addition to writing and directing, Killam stars as Blake, a hitman who hires a documentary crew to follow his efforts to kill the legendary hitman known only as Gunther. Whether it's professional jealousy or something more personal, Blake has had enough of Gunther's reign as the world's greatest hitman and he's not alone. Other professional killers are all too happy to join Blake, including (amongst others) explosives-loving Donnie (Bobby Moynihan, SNL), Yong (Aaron Yoo), who kills only with poison, and Sanaa (Hannah Simone, New Girl), the world's deadliest hitwoman. With no one knowing even what Gunther looks like, Blake and his team will have their work cut out for them.
What may be most surprising about Killing Gunther, especially coming from a first time director, is that it does so many different things well. The performances are all very funny because everyone inhabits their characters to the fullest. No one goes outside of their character for an easy laugh which could be tempting with this kind of ensemble comedy. Killam and the rest of his cast all display a keen understanding of who their characters are and that grounds the movie through some very silly, over the top sequences in which Gunther predictably gets the better of them. No matter how outlandish the on screen action may be, we're so invested in the characters and their personal stories that we're willing to go along for the ride, whatever Killam the director throws at us. And believe me, he throws some utterly ridiculous things our way. Thankfully, virtually all of it lands.
Killam is even able to get us on board with the idea of professional killers being willing to be filmed by a documentary crew. A couple of the biggest laughs in the movie come early on as characters are at first shocked and confused by the sight of a camera crew before quickly being happy to participate in the film. It's part of what makes Killing Gunther feel different from something like a Christopher Guest movie or The Office.
The selling point in the trailer and on the poster for Killing Gunther was the casting of Arnold Schwarzenegger as Gunther. It becomes clear early on in the film that we won't see Arnold for a while and that we probably won't be seeing him that much when we finally do. However, when he finally does arrive, it is absolutely worth the wait and not one frame with him is wasted. What makes him so funny here, in honestly one of the better performances he's ever given, is that he totally understands the joke but neither he nor Killam lean on it too hard. There aren't many direct references to his movies but the ones that pop up are woven in incredibly cleverly. Not content to try to get a laugh with a lazy, "Hey, remember this?" approach, Killam gets references and quotes into the film in ways that feel naturally conversational.
Killing Gunther is smart and goofy at the same time, featuring a wonderful ensemble cast, and written and directed by a confident first time filmmaker who has incredible promise for the future. With good comedies sadly being fewer and farther between these days, it's exciting to see someone new with such a knack for it. I look forward to whatever he makes next and I hope this inventive comedy is embraced.