16 Sep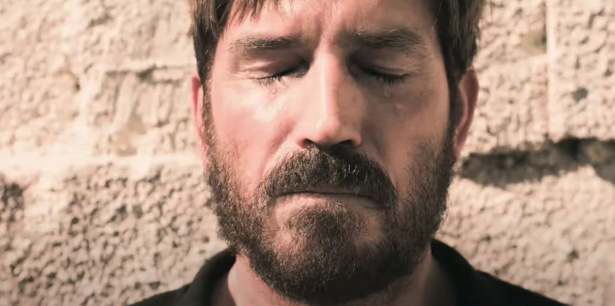 Infidel, the controversial political thriller, is actor Jim Caviezel's second team-up with director Cyrus Nowrasteh. Going into this movie, I was far from sure what to expect. On one hand, Jim Caviezel has a keen eye for quality projects and has rarely steered me wrong. On the flip side, the film is executive produced by Dinesh D'Souza, the director of such politically-charged gems as Hillary's America: The Secret History of the Democratic Party and Death of a Nation: Can We Save America a Second Time? I was eagerly informed by many friends on both sides of the political aisle that this meant "bad." So, is this another Jim Caviezel-led Christian movie to add to your Jim Caviezel Christian movie VHS collection? Or are all my friends right?! Let's discuss. 
The movie tells the story of Doug, a big-time Christian blogger who has gained so much notoriety that he is asked to come to Egypt to have a discussion about religion on their national television channel. Despite being warned by his wife, his friends, and his colleagues not to preach about Jesus on TV in the Middle East, he can not help himself and he decides to answer a simple question about who he believes Jesus is. This leads to his abduction, imprisonment, torture, and trial. Now, this may be sounding a bit like the plot to God's Not Dead 2, but somehow the Middle Eastern setting makes the religious persecution much more believable. After the US government refuses to help bring Doug home, his strong, confident wife (Claudia Karvan) makes her way to Iran to bring him to safety. Through the help of an underground Christian church, will she succeed?! No spoilers. 
Having been warned of the film's potential politically-incorrect content, I was very surprised to find the movie is quite tame and middle-of-the-road, in that respect. In fact, it is actually quite sympathetic to Middle Eastern culture, and even the terrorists in the film. The most interesting character is Ramzi, our primary antagonist played by Turkish Cypriot-born British actor Hal Ozsan. When we learn his back story, we find he was pushed to extremism by his treatment at the hands of white supremacists back in the UK. He is a suave, smooth-talking, intelligent guy, who forms an intriguing, if not odd, bond with our main character. Probably one of the best-written villains I have seen in a Christian movie, though it is debatable whether it can be called that. This film is less of a Christian movie and more of "A movie about Christians." Be advised, if you're thinking of buying out a theater to take your church's senior citizens. It earns its "R" rating, with blood, guts, profanity, and the threat of a car battery to the balls. While not the most gruesome thing we've seen done to Jim Caviezel on the big screen, it is perhaps the first we have heard him say, "Go f— yourself."
While I was pleasantly surprised to not have to sit through two hours of "America good, Middle East evil" sentiment, the criticism I do have relates more to the fact that the film doesn't go far enough to separate itself from the early-2000s films about the Middle East, terrorism, and war. Even though I think the movie does shed some light on some issues that elevate the heart of the film, I felt like I had seen this movie before, and done better. The film has some great nuggets of goodness, especially in the first half, which had me on the edge of my seat, wondering what would happen next. Unlike many similar films, it looks like a movie and it feels like a movie. The writing and the acting are fantastic. Unfortunately, the second half of the film feels sloppy. There are a few pivotal moments that the movie breezes past, with little to no explanation.
The film begins halfway through the story, then flashes back to the beginning, Fight Club-style. That's not an uncommon storytelling trick, but it spends so little time on that first scene that I had to rewind it just to figure out if I had missed something. I hadn't. Several times in the final act, the film seems unsure of itself. It appears to get so distracted by all its threads that it loses focus on Doug's character arc and leaves us with a very unsatisfying conclusion. There were very specific setups in the first half that, with another pass at the script, could have been beefed up. There is a scene in which Ramzi clearly states, "We are willing to die for what we believe, that's why we will win." In that moment is an ideological challenge from a Muslim character to a Christian. So one would expect to see Doug learn to die for what he believes, right? Find out when you watch the movie!  
In the end, the movie is a fun ride. It is sort of a throwback to films like Body of Lies, The Kingdom, and Rendition while shedding light on a little-known group of underground persecuted Christians in Iran. If you can handle the language and violence and a touch of Islamophobia, then definitely go check it out! While it doesn't seem to poke the bear the way some might expect, it does take a few politically incorrect stances. Unfortunately, its biggest offense is not finishing as strong as it started.