22 Dec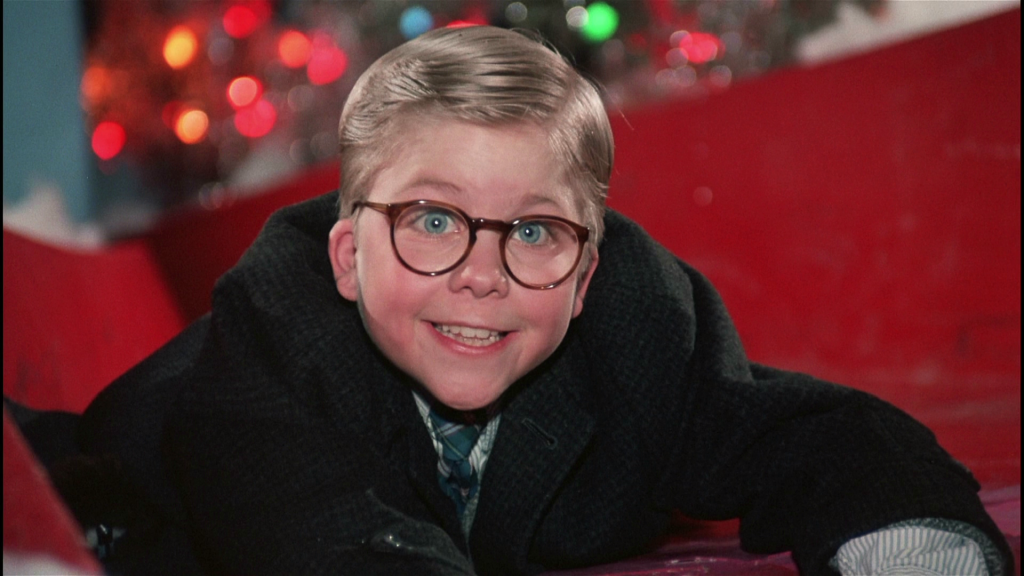 Christmas is my absolute favorite time of the year.  I'm the guy who has the radio in his car set to the station that plays Christmas carols 24/7, the guy who enjoys stringing up half-burnt out multicolor bulbs in 20 degree weather, the guy who devotes more care to dressing up the presents he bought than he does to dressing himself.  Yes, if Christmas were a drink, I'd proceed to get blackout drunk as soon as Santa closed out the Macy's Thanksgiving Day Parade on November 24th and wallow in holiday delirium tremens all day December 26th.
But no matter how many carols I hear, no matter how many parties I attend, no matter how many advent candles I see lit, I can't consider my Christmas season complete until I've watched all 3 of the titles that I hold up as my Holiday Holy Trinity: Scrooged, the contemporary (circa 1988) adaptation of A Christmas Carol starring Bill Murray as the ruthless president of TV network IBC; National Lampoon's Christmas Vacation, in which the bumbling Clark W. Griswold hopes to hold the perfect family Christmas inside the walls of his own home; and the ultimate, A Christmas Story, the iconic tale of one boy's quest to achieve the one thing he really wants for Christmas – a Red Ryder BB gun.
I'm not the first one to consider A Christmas Story to be the ultimate Christmas movie and considering how big of pop culture staple the film has become, I'm sure I won't be the last.  There is an empire of merchandising built around Jean Shepherd's adaptation of "In God We Trust: All Others Pay Cash" with fans able to purchase life-sized leg lamps, tickets to the Broadway musical adaptation, or the straight-to-DVD sequel.  If TBS's 24-hour marathon stretching from Christmas Eve to Christmas Day isn't enough for fans, they can also take a trek out to Cleveland, Ohio to tour the A Christmas Story House & Museum.  Ever since I was a kid, the hilarious exploits of Ralphie, Randy, their mom and the Old Man has been my hands down favorite Christmas movie, holding off until the penultimate day of the holiday season to finally sit down and bask in its homage to 1950s Americana.
But as I settled into my merrymaking this holiday season, just one year removed from a Christmas that saw me unemployed, broke, alone and hopeless, I began to see the film in a new light and started to ask myself: as a Christian, should I hold A Christmas Story in such high regard?
A Christmas Story is at many times hilarious, nostalgic and heartwarming.  Having growing up in a suburban neighborhood to a small nuclear family, the film always reminded me of the endearing dysfunction of my own family and as a kid I could certainly relate to Ralphie's insatiable hunger for his dream Christmas gift (what kid couldn't?).  Through the years, I always lauded the film for Jean Shepherd's witty narration ("We plunged into the cornucopia quivering with desire and the ecstasy of unbridled avarice"), for its heartwarming depiction of a kid growing up with his quirky yet loving family, and for its razor sharp wit ("In the heat of battle my father wove a tapestry of obscenities that as far as we know is still hanging in space over Lake Michigan").  For the kids, there was the catharsis of Ralphie's awkward childhood and for the adults, there was the reliving of the halcyon days of the "good old days" in the 1950s.  Both believers and non-believers can find something to love in A Christmas Story.
But as the years go by, I find it harder and harder to ignore the fact that at the heart of A Christmas Story is a message of materialism, which is, of course, the antithesis of what Christmas is supposed to be about.  Yes, as the protagonist of A Christmas Story, Ralphie goes through a character arc that finds him grow closer to his loving parents, learn how to stand up for himself in the face of bullying and achieve what he wants through hard work and determination.  But what he wants is not emotional, social or spiritual; what he wants is material, a thing, the Red Ryder BB gun.  From the first minute of the movie when we see him staring mouth agape at the rifle outside of the window display at Higbee's, the BB gun is always the prize on which he's set his sights.
Some could argue that the BB gun is the Macguffin of the story, the thing that incites Ralphie's journey of growth but not the thing that informs or ensures it.  After all, the BB gun is an afterthought during the tussle with Scut Farkus, the flag pole fiasco with Flick or the quarrels over the prominence of the leg lamp.  Ralphie also does not stalk around Cleveland Street like Harry Powell with "Red" tattooed on one hand and "Ryder" on the other.
But the film is still bookended by Ralphie's desire for the BB gun, the desire for it is both our introduction and our conclusion to A Christmas Story.  At the beginning when we are introduced to Ralphie, the audience surrogate, we are introduced to him staring at the gun and thus, he, and by proxy we, finds identification through his desire for an item.  And at the end, when the film finally reaches its conclusion, it is with Ralphie tucked snugly into bed holding the BB gun close to him with accompanying voiceover as the last lines: "Next to me in the blackness lay my oiled blue steel beauty. The greatest Christmas gift I had ever received, or would ever receive. Gradually, I drifted off to sleep, pranging ducks on the wing and getting off spectacular hip shots."  It's as though the film is telling us that now that the thing has achieved, the story has permission to end.
Am I being too cynical here?  Should I adjust my monocle and swirl my glass of brandy before proceeding?  I don't mean to paint A Christmas Story as an evil film, but how does it hold up in the light of Christ's words in Luke 12:15, "life does not consist in an abundance of possessions."?  How does it adhere to the message of salvation and new life guaranteed to us by the birth of Jesus?  Now I won't be so foolish as to say that every Christmas story must be a retelling or an allegory of Christ's birth in Bethlehem, but how does A Christmas Story adhere to the Christmas message even if we broaden it to the advertising friendly "peace on earth and goodwill toward men"?
I certainly don't mean to play the part of the buzzkill here; I know that for many people and their families, A Christmas Story is a holiday tradition, an institution, perhaps the one piece of media upon which everybody in the family could agree upon once the calendar turned to December.  Hell, get enough spiked eggnog in us and the Rohner family will be throwing quotes back and forth at each other on Christmas Eve night with frat boy frequency.  I love A Christmas Story just as much as the next guy if not more, but I just can't help but wonder if my love is misplaced.
I don't write this in an attempt to take away from anybody else's fun this holiday season, but instead as a way to reconcile the joy of a beloved childhood tradition with the joy of the deeper truth of the Christmas season.  Knowing that Christmas is a time to celebrate the incarnation of God's love to us in the form of a virgin birth, can we, or more importantly, should we hold a film that elevates the misguided tenets of Christmas in such high regard?  Am I going too far when I say that the film is misguided?  A Christmas Story is by no stretch of the imagination an evil film; it is actually quite good natured and thankfully devoid of saccharine.  But all those things that Christ would eventually come to stand for – loving thy neighbor, giving to the poor, putting others above ourselves – how are they represented in Ralphie's pursuit of the Red Ryder BB gun?  I don't ask rhetorically, but genuinely.  I don't write this with condemnation, but instead with concern.  Christ told us we'd have to make some sacrifices if we wanted to follow him – I just hope A Christmas Story isn't one of them.