19 Dec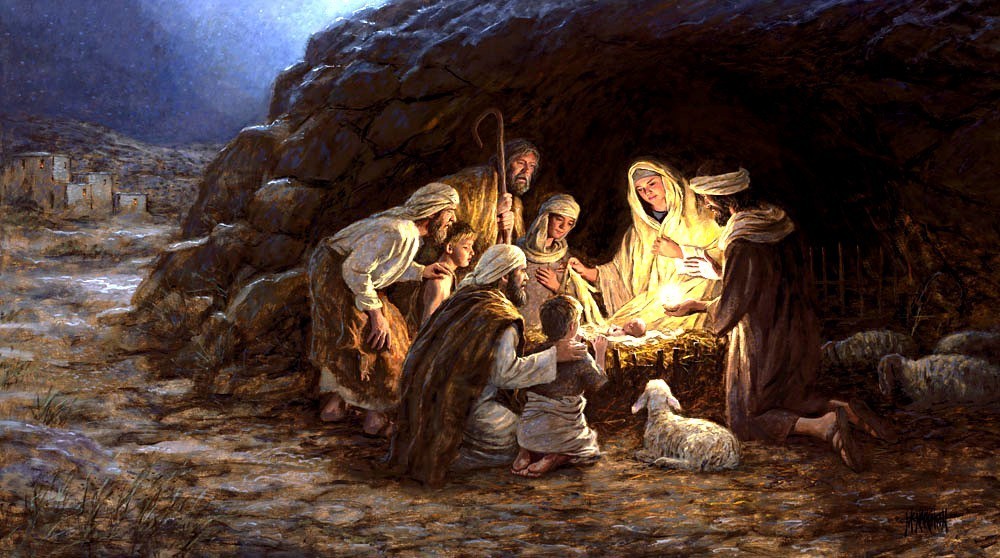 It may be part of growing up. It may be part of living in a big city. It may be due to changes in the culture. But whatever the reason, I more and more regularly hear people talking about why they don't like Christmas. To some, it's much ado about nothing. To others it's an altar to materialism. Some see Christmas as an out-of-date tradition; as corny as "Frosty the Snowman." And from a certain perspective, they're right.
Why do we celebrate it? The obvious answer is that it's to commemorate the birth of Jesus. That's the pat response – but how many of us are actually celebrating that? The vast majority of American homes will have presents under the tree this year, but many of them would openly admit that their celebration has nothing to do with Jesus. This isn't specific to non-Christians. There are many Bible believing Christians who will say that Christmas is about being close to your loved ones, exercising generosity, and enjoying traditions. There are still others, who in their secret hearts might feel that it's about getting things, with a little giving thrown in to make you feel better.
If these are the reasons that we celebrate, then it shouldn't be any surprise that so many people don't enjoy Christmas. Even seemingly good reasons like family, tradition and love can be meaningless or even hurtful. A Christmas celebrating love brings depression to those with no one to love them. A Christmas celebrating family brings painful memories for those who have been rejected or hurt by their families. Anyone who doesn't see these as things to celebrate would be sensible in seeing Christmas as a meaningless, inflated holiday where people spend way too much money.
And if that's all it was about, they'd be right. But there's something else to Christmas, and it's something wonderful. It's the fulfillment of a promise God gave thousands of years ago. It's the solution to the problem of evil in our world. It's the man who would, and did, sacrifice everything He had, even his life, so that you (even you) could have more than a short, painful spin on earth. The message of Jesus' birth changes Christmas from an exclusive celebration to an inclusive one. A family Christmas is joyful for those with close, happy relations, but Jesus' Christmas is for the single mom ostracized from her parents, and the homeless man whose children don't even know he's homeless. A Christmas about generosity may help the poor in your city, but Jesus' Christmas means something to the poverty-stricken in third world countries who you will never even hear about.
We're trying to skip the middle man – Christmas isn't about peace and love. It's about Jesus, and Jesus is about peace. Jesus is about love. Seeing Christ as the purpose of Christmas redeems all the other reasons people celebrate. We love because Jesus loved us enough to die for us. We give to those less fortunate because Jesus gave us something we could never even earn or deserve. We proclaim joy to the world because He's brought us salvation. We draw near to family because Jesus has made us sons of God. Even traditions and spending money should be results of the celebration. If it's true, then why not build traditions around it? If it's true, then why not lavishly celebrate?
These are natural expressions that come from the joy of the gospel. If ever we begin to see them as the cause, rather than the effect, of a meaningful Christmas season, we deprive ourselves of a joy that's much bigger. Lauding the tradition instead of its origin is foolish. Lavishly celebrating in exclusion of giving to the poor, as Jesus taught, is unloving.
This year, when we hear others talk about why they don't like Christmas, let's not label them humbugs and exclude them from the group that gets the "reason for the season." Let's do as Christ did, and invite them to a celebration that's for everyone, everywhere – a celebration over the greatest thing that's ever happened to mankind. What better excuse for a holiday?